we are changing the way ecommerce is accessed globally
At Link Commerce our passion for eCommerce influences what we do every single day, it doesn't matter if it is building a new merchant store or working with our amazing business partners who want to introduce eCommerce to their customers. We build innovative eCommerce technology tools for businesses to grow and merchants to expand fast into new markets globally at no risk.
Management Team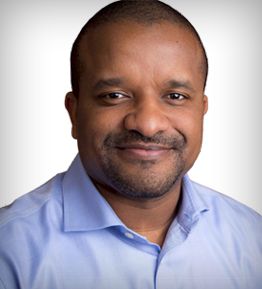 Chris Folayan
Founder, CEO
Chris has over 22 years of experience in C level roles in marketing, technology development, and acquisition roles in various USA based High-Tech companies, and startups. Prior to developing the MallforAfrica app and platform Chris was the Founder and CEO of OCFX Inc. a globally recognized, award winning Software and Web Design Agency serving clients such as SONY, LSI, Cisco, HP, EPSON, TYCO, US Government, Visa, BestBuy, CapitalOne Finance, EMC and many other companies. Chris managed global relations with clients in over 50 countries and multi-million dollar projects.
Chris graduated from San Jose State University in the heart of the Silicon Valley with a BA in Marketing.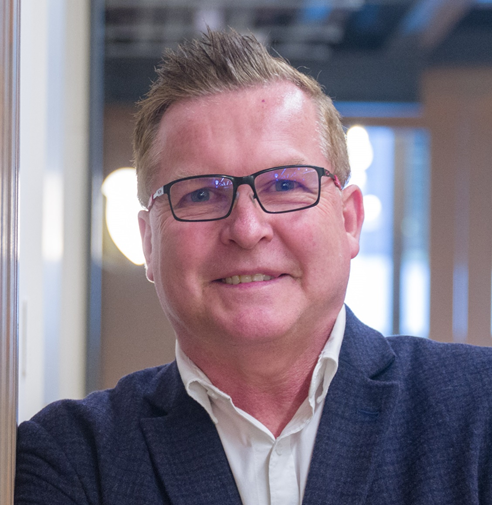 Gary Hadfiled
COO
Alumnus Nelson Mandela Metropolitan University, Gary has over 20 years' experience in the eCommerce space serving as CEO to various eCommerce companies in Africa.Gary was CEO of Loot.co.za from 2011 to 2019 and was instrumental in transforming loot into a leading online retailer. This following on from a highly successful period as CEO of eCommerce retailer Kalahari.com (Market Leading Naspers Subsidiary) from 2005 to 2010 that merged with Takealot.com in 2015, as well as Marketing/Commercial Head from 2000 to 2005.
Gary was also involved in several due diligence exercises including that of Naspers acquiring Dubizzle.com the leading UAE classifieds business. He participated in Naspers Global CEO's strategy sessions in Japan, Holland and South Africa. He served on the Boards of several Naspers joint ventures. Gary was a regular attendee and participant at World Economic Forum Summer Davos - Annual Meeting of the New Champions in China 2015-2017.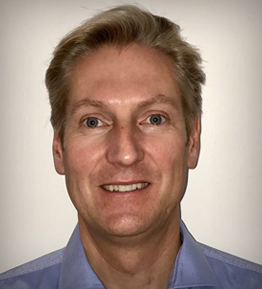 Robert Gorton
CCO
Robert has over 18 years experience in the Internet sector, both operationally as an online company founder and also as a venture capitalist. Robert founded the Internet's first dedicated fashion search engine in 2007 and in 2011, he launched the UK's first online personalised fashion sales service, which remains the UK's market leader. The businesses were acquired in August 2016 by one of the world's largest media companies. Previously Robert was a venture capitalist for over six years at a top performing IT, Internet and media fund in London, which achieved a top decile investment performance.
Robert also worked for several years in corporate finance in an M&A team in the London office of KPMG. Robert is a qualified Chartered Accountant and a member of the Securities Institute.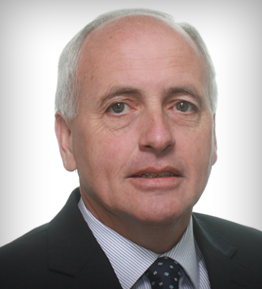 John Bish
CFO
John qualified as a Chartered Management Accountant after training with Jaguar Rover Triumph Cars. He was also a prize winner in his MBA class at Ohio University, USA. John has worked internationally in senior finance roles with both Colgate Palmolive and DHL. Internationally with DHL, he was corporate controller and then CFO of the Danzas Group through its integration to become DHL Global Forwarding, before becoming European Accounting Director for Deutsche Post and subsequently CFO of DHL Freight. In the UK he was finance director with Wincanton Logistics and CFO of the Williams Lea Group during their integration into Deutsche Post. After leaving Williams Lea, John joined a Belgium eCommerce package forwarding start-up - Borderlinx - as CFO through a period of fast growth and the raising of 16 million Euros of investment.
Most recently, he worked in West Africa with owner entrepreneurs as COO managing business turnarounds and large scale investment projects. Since May 2016 he was a partner in an investment fund working with entrepreneurs and finding solutions to fund and build their businesses.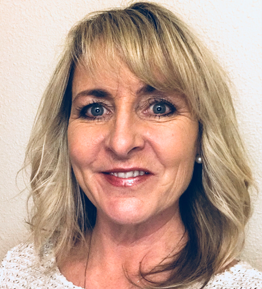 Christine Wigham
Global Operations Head
Prior to becoming the Global Operations Head, Christine successfully served the CCVRE for over 23 years. Her experience is vast managing more than $150 million in transactions throughout her career. Christine has been with MallforAfrica from conception where she has been an essential part of building the company's site and operations. Christine oversees the daily functions for both United States and United Kingdom locations. She is accountable for Order Processing, Receiving/Shipping Logistics and Customer Service Coordination amongst all countries.
Christine received her Bachelor of Science Degree and Business Administration Degree from California State University, Stanislaus.